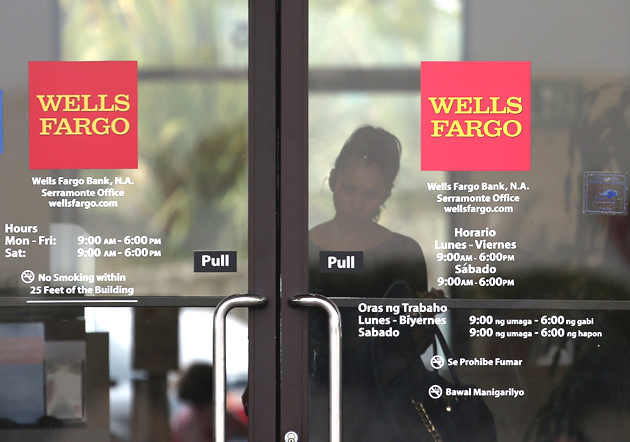 If you ever wondered if trusting your bank with your money extended to trusting them with your identity, Los Angeles City Attorney Mike Feuer's civil lawsuit against Wells Fargo might dissuade you.
According to a civil lawsuit filed by City Attorney Mike Feuer's office, Wells Fargo Bank employees allegedly opened unauthorized accounts and credit cards for customers in Los Angeles in a bid to meet sales quotas. The lawsuit claims Wells Fargo engaged in "unlawful activity including opening fee-generating customer accounts and adding unwanted secondary accounts to primary accounts without permission."
Wells Fargo apparently set unrealistic quotas for banking products its employees must sell which in turn pressured them to resort to what basically amounts to identity fraud to meet sales goals, Mike Feuer's office said in a state court complaint filed Monday.
Customers faced fees for each account opened, Feuer's office alleged. In some cases, customers also received "derogatory notes" on their credit reports after failing to pay fees on unauthorized accounts. The bank also failed to tell customers of misuse of their personal information, the suit alleges.
"We will vigorously defend ourselves against these allegations," Ancel Martinez, a spokesman for San Francisco-based Wells Fargo, said in an e-mail. "Wells Fargo's culture is focused on the best interests of its customers and creating a supportive, caring and ethical environment for our team members."
The case is the People v. Wells Fargo & Co., BC580778, Los Angeles County Superior Court.
Feuer also announced the formation of a hotline to report issues related to Wells Fargo: 213-978-3393.